Overview
---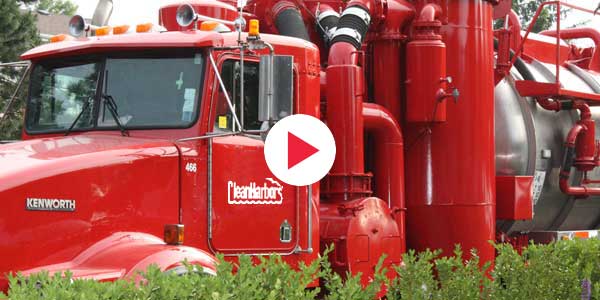 Clean Harbors is North America's leading provider of environmental, energy and industrial services. The Company serves a diverse customer base, including a majority of the Fortune 500, across the chemical, energy, manufacturing and additional markets, as well as numerous government agencies. These customers rely on Clean Harbors to deliver a broad range of services such as end-to-end hazardous waste management, emergency spill response, industrial cleaning and maintenance, and recycling services.
News Releases & Stock Information
CLH (Common Stock)
$57.97
 - 0.48
 (0.82%)
Data provided by Nasdaq. Minimum 15 minutes delayed.
Featured Event
Webcast


Q1 2017 Clean Harbors Earnings Conference Call

 (Replay)




05/03/17

 at 9:00 a.m. ET
Webcast


Clean Harbors at the Stifel Investor Summit

 (Replay)




05/08/17

 at 2:15 p.m. ET
Webcast


Clean Harbors at the Oppenheimer 12th Annual Industrial Growth Conference

 (Replay)




05/09/17

 at 11:25 a.m. ET